Wicked Good Henna started in the basement of Thayer Memorial Library in Lancaster, Ma, when owner Mandy Roberge was teaching a yoga class for preschoolers. The librarian, who remains a good friend and champion for all WGH's programs, asked what other programs she offered -- to which Mandy replied timidly, "I have been learning how to do henna?"

As she brought her henna workshops to more and more libraries, each librarian would eventually ask, "What other programs do you offer?", prompting Roberge to create a full slate of programs based on her evolving talents and interests.

Turns out librarians are a chatty bunch, and word continues to spread! With new workshops always being added, you are sure to find a great fit for your patrons somewhere on this page. And hey -- if you don't see the program you want, see if we can do it -- it never hurts to ask!
---
We are so excited to announce our
NEW CRAFT PROGRAMS for 2018-2019!!!
WINE GLASS PAINT NITE
$250 for a 2-hour program
Accommodates 20 adult patrons
​All the materials for a fun girls nite out will be provided.


SEWING 101 for teens/adults

$250 for a 2-hour program

Age 13+

Accommodates 15 patrons

Learn how to thread/operate a sewing machine; how to sew a button, and how to hem clothing!

ZOMBIE & MONSTER COOKIES
​Age 10+
$250 for a 2-hour program
Accommodates 15-20 patrons
Zombies, monster and ghosts! Use a variety of techniques from frosting to fondant to copy some templates, and of course accessorize with candy!

HARRY POTTER STATIONS
$250 for a 2-hour program
Age 6+
Accommodates 15-20 patrons
Three different stations of Harry Potter-related crafting, plus a grand finale of decorating your own Owl Cupcake!
NEW PROGRAM: Fairy Wings & Wands!
This BRAND NEW program is great for boys & girls (don't let the photos fool you -- I will bring a bevy of materials and the "capes" will be decorated in the style of each child's choosing) and is perfect as a standalone program or as an addition to one of your library's themed events. Can be adapted for any age and sized group! The cost is $300 for 15 patrons, and $10 per additional patron.
SNEAK PEEK: CRAFT PROGRAMS FOR SUMMER READING'S 2019 SPACE THEME!
ALIEN COOKIE DECORATING

Alien cookie decorating! ENOUGH SAID! Patrons will learn to create out;lines with small pastry bags filled with buttercream frosting and fill them in with royal icing for a profession look and taste! Recommended for age 10+; $250 for 15 patrons -- enough materials for each participant to take home 3+ cookies.

MARBLE PLANET PENDANTS

This program invites patrons age 13+ (ideal for an adult craft program) to create a planet pendant using wires and pliers, and then create a unique strand on which to hang it, using leather cording, beads and wire, or macrame techniques.
​$250 for 12-15 patrons


UPCYCLED ROBOT SCULPTING

What do you have lying around in your craft supplies? Bring out whatever you think is unusable, and I will bring my carload of knick-knacks and doo-dads, along with an arsenal of hot glue guns. We can see what the kids come up with and help them paint their creations gold or silver for a trophy-like finish.
$250 for 15 patrons.

HENNA PROGRAMS
All henna programs cost $250 for a two hour workshop, with a $50 fee for travel beyond my one-hour radius
​

Henna Tattoos

Everybody loves henna! This makes a great workshop for kids, teens and adults -- or even an all-ages mixed workshop. Combine the experience with a craft, music or another cultural element to make it even more fun! Can accommodate up to 50 patrons during the two hour workshop -- more time can be added.

Henna Alchemy

Ever wonder how henna paste is made? Create your own recipe based on the information given! Whether you use Coca-cola, lemon juice, rainwater or tea with your powder is up to you, as is the distinct mix of essential oils. Learn how to roll and fill your own cone – then take it home to use for later, along with Mandy's own "Little Henna Workbook." Can accommodate up to 12 patrons, or more for an additional per-person fee.
SPECIALTY PROGRAMS
Creative Journaling -- $250 for the 2-hour workshop, accommodates up to 20 patrons
Does your library have a group of young authors or writers? This creative workshop invites kids and teens to think about their past, future and present as they design pages of their journal.
---
Foodie Fun
The following programs are designed for kids under 12 and can be adapted for different age groups. Each 45-minute program accommodates 12 kids and costs $150, or is discounted to $125 if combined back-to-back to accommodate two different age groups. More children can be added to the class for an additional per person fee. No kitchen necessary!
* Pete's a Pizza
* If You Give a Kid a Pancake
* Winner Winner Stuffed Shell Dinner
* Fiesta
* Life is Sweet
---
Slime Time
Designed for kids age 10+. This workshop lasts 1 hour and costs $150, accommodates up to 15 patrons, and each kid will leave with 3 containers of their own unique slime. We do not use Borax, and the slime is 100% safe for all skin types.
---
CRAFT & SEWING PROGRAMS
Jewelry Makerspace -- $250 for the 2-hour workshop -- accommodates 15 patrons age 10+
​
---
Star Wars Stations -- $250 for a two-hour workshop; accommodates 15-18 patrons
This *NEW* workshop celebrates all things Star Wars! Three station will be available to kids and teens as they rotate through the room, including "Wookie Cookie" decorating, Perler Bead Keychains and Star Wars finger puppets (using hot glue guns).
---
Old Book Page Crafting
$250 for 2-hour workshop
15-20 patrons (age 13+)

Clipboard Makeover
$200 for 1.5-hour workshop
​12 patrons

(age 13+)

Mosaic Trivets


$250 for 2-hour workshop
​15 patrons (all ages)
---
Inspiration Rocks
$250 for 2-hour workshop
15-20 patrons (age 10+)

Simple Sewing
$250 for 2-hour workshop
12 - 15 patrons (age 11+)

Stuffie Taxidermy or Stuffie Makeover (a.k.a. "Franken-Stuffie")
$250 for 2-hour workshop
15 patrons (age 10+)
Using well-loved stuffed animals, a bevy of craft supplies and a healthy dose of hot glue, it's time to re-imagine the stuffies of your youth!

Powered by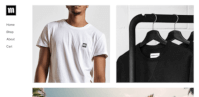 Create your own unique website with customizable templates.